Product
Bathe Water Filter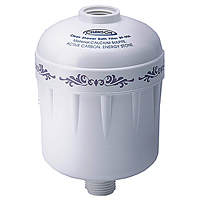 Product ID: SH03
Features:
Cartridge replaceable.
It can eliminate the chlorine in the tap water more than 90% when people take shower, it can lower the injury of chlorine to their shin, harm and respiratory organs.
Aborting the smell and impurities in the water.
Increasing the oxygenic capacity in the water when you take a shower, active and beautify the shin.
The valid using capacity for this filter is about 12000 gallons, (about six months) it depends on the speed of water flow and the chlorine capacity in the tap water.