Product
Polypropylene Filters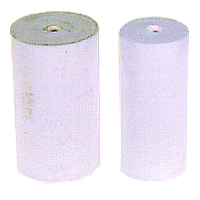 Product ID: MUBPP20, 500PPF, 270PPF, MUBPP10, PPF, M10CCF, M7PPF, M5PPF, M5CCF, M40PPF, M40CCF, M30PPF, M20PPF, M10PPF
Specifications:
Filter length: available from 2.5" to 60"
Filter micron: range from 1, 5, 10, 30, 50 to 125 micron
Customized size and micron are available.
Features:
PP filters are made of 100% Polypropylene by spraying melted PP string on the core. With comparing traditional wound yarn filters, PP filters have wider range of chemical resistance and longer life span.